Auditorium Lighting Service
The targeted nature of stage lighting needs to be taken into account with the mood lighting of the seating area. Brightness and color quality are vital and what is being displayed is of paramount importance. That said, due to the high ceilings and odd shapes of auditoriums, theatres, and convention centres, each project requires a different approach. It wouldn't be a good idea to choose a light bulb that needs changing often due to the height of the ceilings. With long life and the high light quality of LED bulbs, LED conversions are the ideal choice for theatres and auditoriums. LED bulbs bring out the full spectrum of colors of your lighting system while using less energy and money. Couple these advantages the fact that LED lighting has come down in prices and with the installation incentives being offered by the government, there's no better time upgrade your lighting to LED.
We have the equipment and experience to help you handle all your auditorium lighting needs.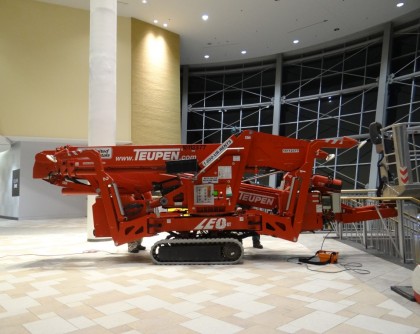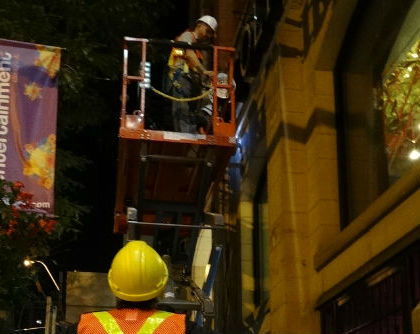 Lighting Solutions is a registered electrical contractor with ContractorCheck, at the Electrical Safety Authority and the Workplace Safety and Insurance Board. Our insured and licensed staff can perform upgrades to your existing lighting system as well as complete installations. We offer turnkey auditorium lighting services, including suggestions for energy efficiency improvement and savings, as well as supply and installation of auditorium lighting fixtures. We can also handle the application process with our extensive knowledge of the requirements from the multiple incentive programs.
Let us handle all the paperwork and get you the maximum incentive!
Incentive Programs have been developed by governmental agencies to encourage upgrades which reduce energy consumption. These measures help businesses to enjoy better overall performance from the lighting system with less energy use from our taxed power grid.
Your property's eligibility for these incentives depends on your location, type of property and its size. In order to qualify for the incentives most agencies in Ontario require the work to be done by licensed electricians. All incentive applications must be submitted and approved before the projects begin. Along with compiling the information required by the Ontario Power Authority, Lighting Solutions can administer the application process on your behalf to ensure you receive your applicable incentive without project delays. Your involvement will be minimal so you'll be able to focus your attention to your business.
Call one of our auditorium lighting specialists at (416) 493-7630 to find out if you qualify for lighting upgrade incentives!